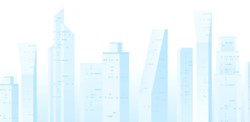 Jason Freedman
The Camp Director
If only we could all live our entire lives at summer camp. Jason does. Well, at least, he thinks he does.
Also, blogs at humbledMBA.com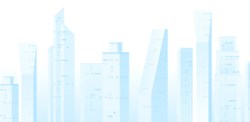 James Bracy
The Philosopher
Has a libertarian view of both code and politics. His money's in gold...and bitcoin.
Also, best dressed hacker you've ever met.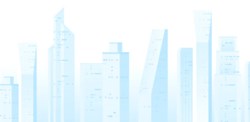 Jon Bracy
The Architect
He's our Atlas, with 42Floors resting squarely on his shoulders.
Also, roller derby girls find him irresistible.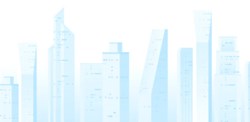 Ben Ehmke
The Designer
Has perfect pitch when thinking through design and new ideas. Can be seen teaching himself to code.
Also, deeply inspired church leader.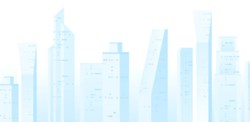 Alison Di Spaltro
The Director of Vibe
Makes the whole world awesome for everyone at 42Floors. There's nothing she can't handle.
Also, switches off workouts between boxing and ballet.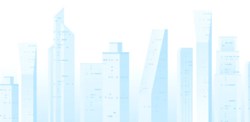 Darren Nix
The Shenanigans Master
Darren thinks twice as fast as you do. In the time you read that last sentence, he increased our growth 10%.
Also blogs at darrennix.com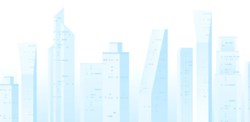 Justin Bedecarré
The CRE Professional
More passionate about commercial real estate than any person you've ever met. Ever. Knows things only brokers know.
Also, founded the War for Talent.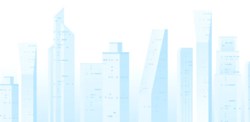 Aaron O'Connell
The Scientist
Studies the human mind, pursuing the perfect user experience. Because quantum mechanics can't explain everything.
Also, tequila connoisseur...and recommends El Tesoro Paradiso.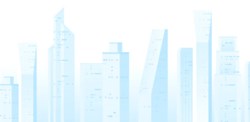 Daniel O'Shea
The Conductor
Great leaders are like the best conductors – they reach beyond the notes to reach the magic in the players." That's Daniel.
Also, has an unhealthy obsession with hurling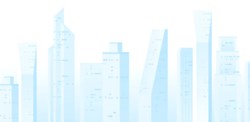 Emily Spady
The Scheduler
Perhaps the most organized person on the planet. She's always there for you....to update your listings or schedule a tour.
Also, deathly afraid of dirty shoes.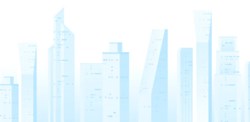 Chris Bakke
The Ambassador
He's our connection to the outside world. He's organized and persistent. Almost like a stalker. But not really.
Also, walks like 2 hours a day.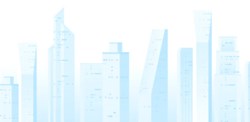 Bernard Huang
Growth Hacker
Bernard is obsessed with user acquisition. He got you here without you even knowing it. Booyah! You just got growth hacked.
Also, ran a BBQ restaurant. Into the ground.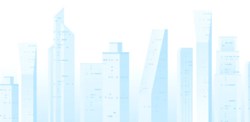 Megan Calkins
The Franchise
Megan is the first to grant herself a Franchise tag. So she can't be traded. Not that we ever would.
Also, she's the most funnest ever.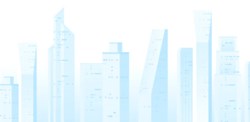 Carrie Nyden
Heavy Lifter
She once ate 5 pounds of cabbage in one sitting. Which probably wasn't the best decision. Whatever, she could still deadlift you.
Also, ClosingDeals is her middle name.
Blake Stanley
Lead Vocalist
Blake is probably the one that you'll speak to first when you call 42Floors. Which is good since he has a delightful voice. Don't be surprised if he breaks out in song.
Also, just started a country rock band. Yeah, he's a pretty big deal.
Tristin Himes
Head Veterinarian
Tristin always wanted to be a vet until she realized that meant having to put down animals. Fortunately, no one needs to be put down at 42Floors.
Also, loves helping brokers do their jobs more efficiently.
Scott Kronzek
Left Wing
If we were a hockey team, Scott would be on our first line. But since we're not, he's actually a whiz at data. Which is far more relevant, actually.
Also, loves to play ice hockey. Even in San Francisco.
Gabby Kozlowski
Jersey Girl
Gabby loves Jersey. Which means she always has to defend it to everyone else. Because of Jersey Shore. Such a stupid show.
Also, moved to SF a year ago. And never plans on leaving.
Patrick Leiser
Head Grillmaster
Patrick loves to cook. Especially meat. Specifically ribs. The secret is steaming them first in Shiner Bock.
Also, dates a vegetarian. Don't worry, he also makes cheese enchiladas.
Erinne Grant
Tour Maestro
Erinne is the super nice, slightly OCD person that schedules your tours. She chats with brokers all day long. Sometimes even sends them chocolates.
Also, loves her dog Eva. They're best friends.
Mike Espina
The Wildcard
Mike is the type of guy that was both captain of the rugby team and the lead in the high school musical. Just wait until you see him do karaoke.
Also, he played Kevin Bacon in Footloose. Yep, it's true.
Ken Quinlan
The Maverick
Ken is from the south. He loves the people there. Everyone is so nice and laid back. Just like good'ole Ken. That is, until, New York turned him into just another...
Also, Ken has the best hair (self-proclaimed). Swipe right if you find him on Tinder.
Jono O'Shea
The Hobbyist
Jono loves making stuff and learning random things. From building his own furniture to olympic weight lifting. As long as it's challenging, interesting, or bizarre, he'll most likely love it.
Also, he loves to pickle. Everything. Even pickled eggs. Just like his grandfather.
Brandon De Conte
The Outdoorsman
Brandon loves hiking. Exploring the great unknown. He's hiked all over the world. From the Himalayas to Yosemite. Which isn't exactly unknown, but still cool.
Also, a big fan of dehydrated astronaut type food. Sounds disgusting, but it's actually kinda good.
Arthur Tonelli
The Triathlete
Arthur has done like 25 triathlons. But who's counting? Well, he is actually. 2 hours, 9 minutes. Olympic distance. Beat that.
Also, makes Nutella cookies every week. Guilt-free.
Joe Yi
The Gamer
Joe loves competitive video games. He was top 200 globally in World of Warcraft. Full Tier 10. Cleared Heroic ICC 25 Man. There was a lot of nerd screaming that day.
Also, doesn't play videos games much anymore. He has a girlfriend.
Ivan Chavez
The Dog Lover
Ivan loves dogs more than most people. He grew up with 3 sisters so he was always the odd one out. But always had his dog.
Also, his dog's name is Autumn. Part boxer, part bitbull, part awesome.
LaNae Nix
The Tomboy
LaNae likes to spend time in emergency rooms recovering from broken bones. When not being run over on her bike by u-turning cars, bungee jumping, rock climbing, riding ATVs, or assassinating airsoft opponents, she tries to get people to dance salsa with her.
Also, she's our designated Data Acquisition guru.
Arash Sadighi
The Rapper
Arrash has always been into rap and loves to memorize entire albums. You should hear him recite Notorious B.I.G.— Ready to Die from start to finish.
Also, he's an attorney that has never practiced law. He could've been the rapping lawyer. What a missed opportunity.
Ryan Burwell
The Rugby Fly-half
Ryan has been playing Rugby for 7 years. He still plays regularly but is coming to terms that he can't play forever. The game takes a toll on elderly 25 year olds like Ryan.
Also, broke his arm while playing, requiring 2 plates and 16 screws. And never cried once. Or so he says.
London Nagai
The Platoon Leader
London has worn the Army uniform for 6 years. He loves his country and wants to give back in any way that he can. We're lucky to have him on the 42Floors team.
Also, obsessed with the Detroit Tigers, Lions, Pistons, and Redwings. And has never been to Detroit.
Lily Rudolph
The Jet Setter
Lily loves, loves, loves traveling. Everything about it: the novelty, the people, the food. She's been to South America, Europe, Australia, and all over Southeast Asia, including the Philippines.
Also, serves as our liaison to the 42Floors Philippines office. Which she visits as often as possible.
Shannon Airlie
Manager of Vibe
Shannon loves to make 42Floors an awesome place to work. Doing all the little things that people might not notice, but really matter. Like helping run the hiring process, setting up awesome lunches, planning event for everyone.
Also, she's an only child. Which means she enjoys solitude and doesn't like sharing. Her words. Seriously.