Inside the Market Center Building at 575 Market St., San Francisco, the 36,000 square foot space spans three floors of inspiring private offices, comfortable lounges and an accommodating event space. Right between FiDi and SOMA, Mindspace Market Street is easily accessible by all major public transportation, filtering through Montgomery Station and the Transbay terminal. The prime location is within walking distance of dozens of hotspots, including the Moscone Center, Union Square and the Ferry Building.
Available Workspaces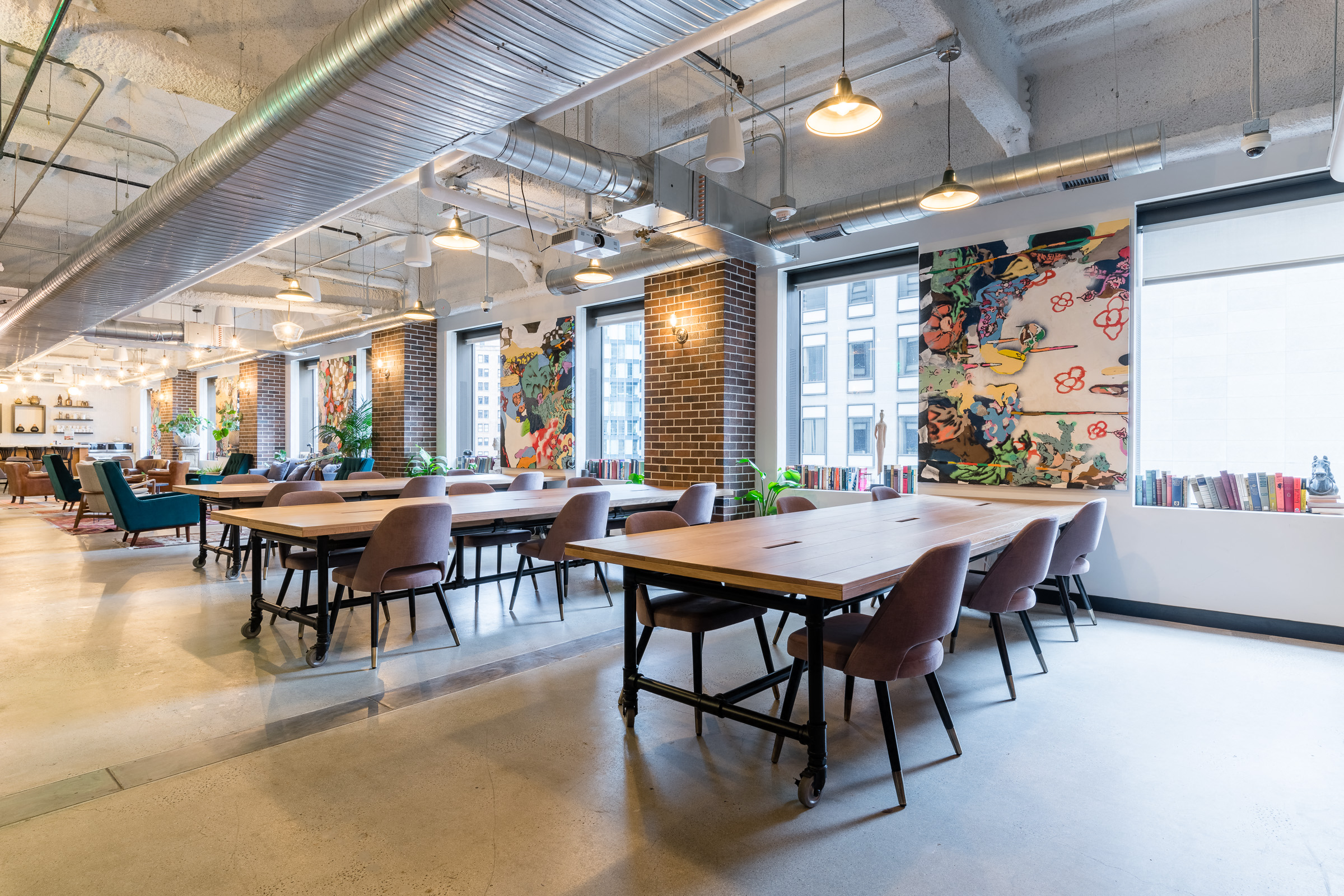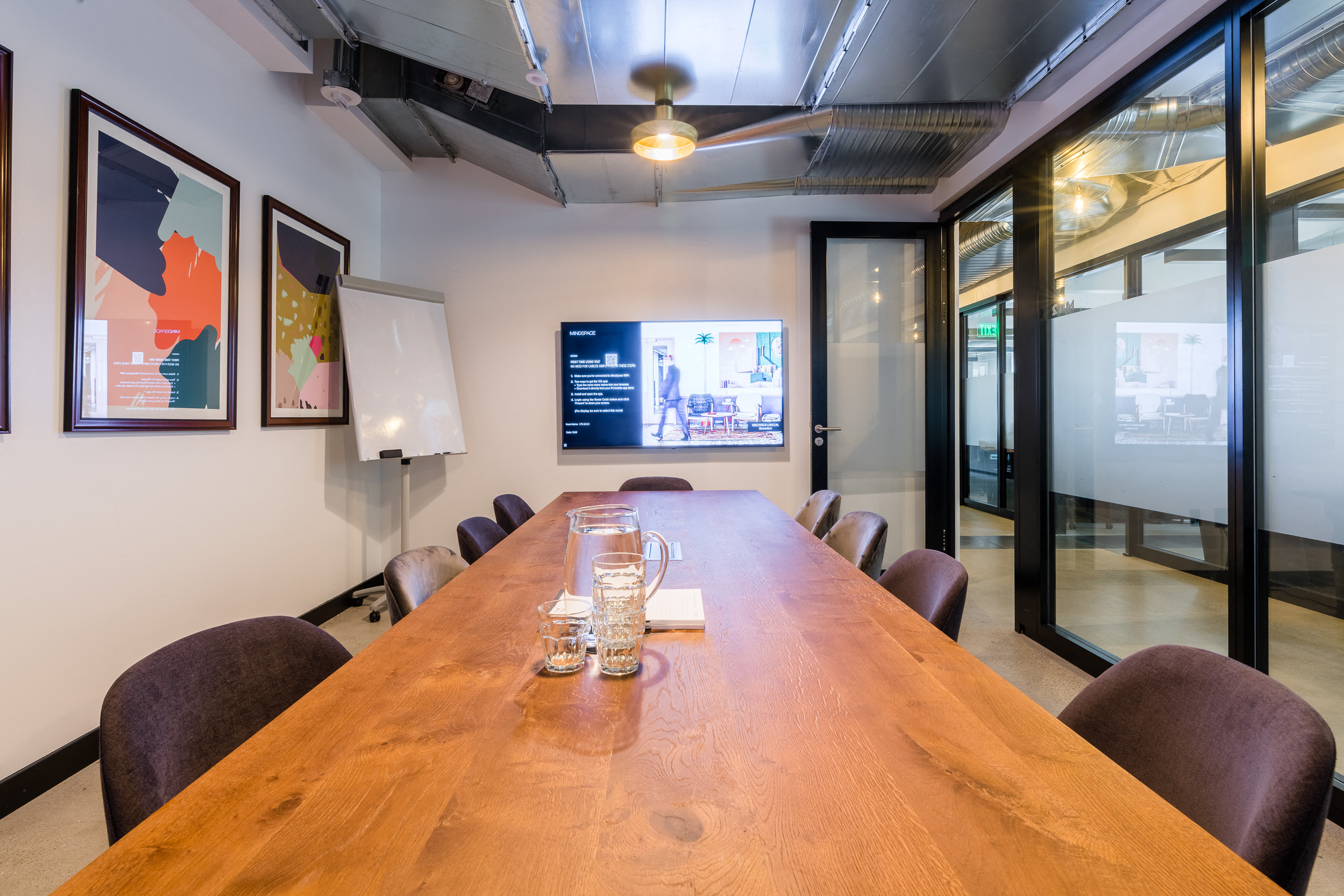 Want to reserve space at this property?
Reach out now for details on services and availability.
Amenities
Caffeine zone
Complimentary coffee & tea
Equipment
Printer
Projector
TV/Monitor
White boards
Facilities
Bike storage
Kitchen
Parking
Pet friendly
Privacy booths
Receptionist/Secretarial services
Window view
WOW Amenities
Fitness center
Hours of Operation
Monday to Friday: 9:00 am - 6:00 pm
Sunday, Saturday: Closed
Monday
9:00 am - 6:00 pm
Tuesday
9:00 am - 6:00 pm
Wednesday
9:00 am - 6:00 pm
Thursday
9:00 am - 6:00 pm
Friday
9:00 am - 6:00 pm
Saturday
Closed
Sunday
Closed
Getting Around
Walk Score ®

Walker's Paradise (99)

Transit Score ®

Rider's Paradise (100)

Bike Score ®

Very Bikeable (85)
Location
City

San Francisco, CA

Neighborhood

Yerba Buena

Zip Code

94105
Points of Interest
Market Street (500 Block)

0.02 miles

Market Street & Sutter Street

0.03 miles

Market Street & 2nd Street

0.04 miles

Taxi Stand at Market and Sutter Street (westside along See's Candy)

0.05 miles

Sansome Street & Sutter Street

0.07 miles

Montgomery Street

0.07 miles

Market Street & Montgomery Street

0.08 miles

Market Street & 1st Street

0.10 miles

Taxi Stand at Palace Hotel

0.12 miles

Market Street & New Montgomery Street

0.12 miles
Bell Resources

0.23 miles

Shell

0.68 miles

Shell

0.69 miles

Shell

0.69 miles

Chevron

0.88 miles

Chevron

1.22 miles

Shell

1.33 miles

76

1.37 miles

Volta HQ Charging Station

1.48 miles

Chevron

1.59 miles
Palace Garage

0.09 miles

The White House Garage

0.23 miles

Jessie Square Garage

0.28 miles

Saint Mary's Square Garages

0.30 miles

Four Seasons Valet Parking Entrance

0.30 miles

Sutter Stockton Garage

0.33 miles

Moscone Garage

0.34 miles

Embarcadero Center 1 Parking

0.35 miles

Marriott Valet Parking Entrance

0.38 miles

450 Sutter parking

0.40 miles
Rico Mex

0.04 miles

Uno Dos Tacos

0.05 miles

Uno dos tacos

0.05 miles

Yank Sing

0.06 miles

Split Bread

0.06 miles

Per Diem

0.06 miles

Subway

0.07 miles

Chipotle

0.07 miles

Mehfil

0.07 miles

Sunrise Deli

0.08 miles
Golden Gate University

0.08 miles

University of Phoenix

0.15 miles

Kaplan

0.20 miles

Academy of Art University - Game Development

0.24 miles

Academy of Arts University

0.24 miles

Cogswell College

0.33 miles

Notre Dame Des Victoires Grammar School

0.35 miles

Notre Dame Des Victoires School

0.35 miles

Fashion Institute of Design and Merchandising - San Francisco

0.41 miles

Edwin and Anita Lee Newcomer School

0.41 miles
Telegraph Hill Cooperative Nursery School

0.70 miles

Mission Montessori

1.35 miles

Golden Gate Kindergarten

1.58 miles

L'Academy

1.60 miles

Nihonmachi Little Friends

1.67 miles

Infant & Toddler Center

2.06 miles

facessf

2.81 miles

Little Angels

3.61 miles

Balboa Preschool

3.62 miles

Noe Valley Nursery School

3.84 miles
Mindspace
Mindspace
(833) 663-7722