For Lease

$16,500.00/MO

Property Type

Retail

Property Size

2,600 SF

Lot Size

0.1 Acre

Year Built

1900

Date Updated

Nov 17, 2023
Call Tanner (516)-606-8998
Amazing Space for Rent in Flower District!!
28th Street in Prime Nomad!!
Ideal for any dry use, space in PRISTINE CONDITION
2500 SF + 200 SF Storage Basement
Asking: $18,000 Monthly (negotiable)
DRY USES ONLY!!
Floorplan attached:
Specs:
- Whitebox
- Working HVAC
- Finished Bathroom
- COLD STORAGE FACILITY IN BACK (USED FOR PLANTS)
- Storage Basement
WILL LEASE QUICKLY!
Want more info on this listing?
Reach out to the broker for more info on lease terms and amenities
True
Spaces Available
Large RETAIL Store FOR RENT!!!
Space Type

Street Retail

Lease Rate

$16,500.00/MO

Total Space Available

2,500 SF

Photos

Available Date

Immediate

Lease Type

Modified Gross

Lease Term

From 5 To 10 Years

Renewal Option

Yes

Sublease

No
Call Tanner (516)-606-8998
2500 SF + Storage Basement
Asking: $18,000 Monthly
Whitebox Retail For Lease!
- Highly Coveted Flower & Plant District
- High Foot Traffic Location
- Ideal for floralistics, wedding planning, flower store, or any DRY retail use.
- Insulated COOLING ROOM inside of space, for plants!!
Floor Plan Attached:
Contacts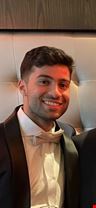 Tanner Zar
Titan Group New York
(516) 606-8998
Location
Getting Around
Walk Score ®

Walker's Paradise (100)

Transit Score ®

Rider's Paradise (100)

Bike Score ®

Biker's Paradise (92)
City

New York, NY

Neighborhood

Chelsea

Zip Code

10001

Market

Manhattan
Points of Interest
28th Street

0.13 miles

28th Street

0.15 miles

33rd Street

0.19 miles

34th Street–Herald Square

0.27 miles

23rd Street

0.27 miles

New York Penn Station

0.27 miles

7th Avenue & 33rd Street at Northwest Corner

0.27 miles

34th Street & Broadway at Northwest Corner

0.29 miles

34th Street–Penn Station

0.31 miles

LIRR & Amtrak Entrance

0.35 miles
ChargePoint

0.10 miles

Blink

0.43 miles

ChargePoint

0.53 miles

ChargePoint

0.57 miles

ChargePoint

0.59 miles

Mobil

0.74 miles

ChargePoint

0.75 miles

Mobil

0.83 miles

ChargePoint

0.83 miles

ChargePoint

1.02 miles
City Parking

0.21 miles

SP+

0.24 miles

Icon Parking

0.32 miles

Herald Square Shopping Court

0.42 miles

Select Garages

0.55 miles

Red Ball Garage

0.59 miles

Vincent 15 Parking LLC

0.64 miles

Hippodrome Parking

0.75 miles

MPG Manhattan Parking: MP Hudson

0.75 miles

Icon Parking

0.79 miles
McDonald's

0.03 miles

Ajisen Ramen

0.05 miles

Dunkin'

0.06 miles

Pizza Market

0.06 miles

Izumi

0.06 miles

Waldy's Woodfire Pizza & Penne

0.07 miles

Sunseret Fresh

0.07 miles

Hee Korean BBQ Grill

0.08 miles

Mulberry & Vine

0.09 miles

Black Door

0.10 miles
Fairway Market

0.15 miles

Manhattan Mall

0.20 miles

H Mart

0.21 miles

Whole Foods Market

0.24 miles

Target

0.27 miles

Burlington

0.28 miles

Macy's

0.32 miles

Mrs. K's

0.34 miles

Gristedes

0.34 miles

Trader Joe's

0.35 miles
Contact Listing Broker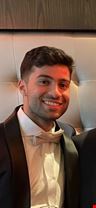 Tanner Zar
Titan Group New York
(516) 606-8998