For Lease

$0.65 - $0.78/SF/MO

Property Type

Office

Property Size

62,034 SF

Lot Size

2.92 Acre

Parking Spaces Avail.

124

Parking Ratio

2.00 / 1,000 SF

Property Tenancy

Multi-Tenant

Building Class

B

Year Built

1981

Date Updated

Feb 16, 2022
Recently renovated modern Class "B" business campus near to the strip and UNLV. Suites from 1,250 to over 7,000 SF. 2 Story with multiple elevator access. 3:1000 Parking Ratio. TI available. 3-5 year deals. 2 year possible in certain cases. Flat $0.22 / SF / Mo electric charge ensures a stable bill for tenants year round.
Excellent CENTRAL location near UNLV, the Strip, McCarran Airport, and the Eastside / Henderson.
Steel Structure building with dual pane glass throughout, featuring wide walkways and two elevators
Fob-Access only restrooms maintained daily
Aggressive lease rates, motivated landlord, TIs available
read more
read less
Want more info on this listing?
Reach out to the broker for more info on lease terms and amenities
True
Spaces Available
Suite 244
Suite 214
Suite 234
Open rear area with built in pony wall cubicles, break sink. LED lighting, reception lobby, 3 offices. Great light.
Suite 226
Open floorplan with large front space, massive training / conference room along glass, 2 private offices, executive office with private restroom with shower, galley kitchen. Corner unit. Ready for selecting finishes and can move in 30 days or less. Refer to brochure for floorplan
Suite 212
MAX 18 month term - Landlord has plans thereafter; Great space with open 1685 RSF "square area" and 1445 RSF office area with pass through room, kitchen /break room, pass through area to closet + break area, and open work space. Great for a church use. Landlord will not contribute towards improvements, but space is generally in good condition.
Suite 238
Suite 260
Dual front and rear entry "birdhouse" space (no tenant below) with great east facing morning light and view of courtyard. Vaulted ceiling feature that can stay "retro" or be modernized very easily. Entry reception area, L and R exec offices, admin built-ins that can be removed. Must see this space, it's cool!
Contacts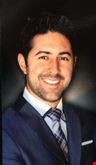 Ryan Misaresh
Simply Vegas Real Estate
LEED AP
Location
Getting Around
Walk Score ®

Somewhat Walkable (68)

Transit Score ®

Some Transit (47)

Bike Score ®

Bikeable (55)
City

Las Vegas, NV

Neighborhood

Paradise

Zip Code

89119

Market

Las Vegas
Points of Interest
Rideshare pickup for T3 (valet level)

1.01 miles

Terminal 3 - Red Line

1.09 miles

Rideshare staging for LAS

1.09 miles

Rideshare pickup for T1 (level 2M)

1.33 miles

Terminal 1 - Concourse D - Red Line

1.36 miles

Terminal 1 - Concourse D - Blue Line

1.38 miles

Terminal 1 - Blue Line

1.47 miles

Terminal 1 - Green Line

1.48 miles

Concourse C - Green Line

1.61 miles

MGM Grand

1.97 miles
Circle K

0.22 miles

Texaco

0.22 miles

7-Eleven

0.22 miles

Chevron

0.27 miles

7-Eleven

0.83 miles

Chevron

0.97 miles

Chevron

1.07 miles

76

1.20 miles

ChargePoint

1.30 miles

Vons 4624

1.45 miles
Cottage Grove Parking Garage

0.78 miles

Terminal 3 Parking

0.98 miles

Free Parking

1.09 miles

Gold Garage

1.34 miles

Valet Parking

1.35 miles

Paradise self park

1.38 miles

MGM Grand Self Parking

1.82 miles

Ellis Island Parking

1.88 miles

Janet Terminal Parking

1.96 miles

Bally's Self Parking

2.03 miles
Del Taco

0.27 miles

Subway

0.27 miles

McDonald's

0.27 miles

Nigerian Cuisine by MJ

0.28 miles

Aloha Kitchen

0.33 miles

In-N-Out Burger

0.34 miles

King & I Saltan Thai Cuisine

0.37 miles

Panda Express

0.43 miles

Taco Bell

0.45 miles

Jamba Juice

0.45 miles
Dailey Elementary School

0.56 miles

University Baptist Academy

0.57 miles

M Eugene Ward Elementary School

0.61 miles

University of Nevada, Las Vegas

0.69 miles

Lewis E Rowe Elementary School

0.74 miles

University of Nevada, Las Vegas

0.88 miles

Saint Viator Catholic School

0.94 miles

Paradise Elementary School

1.02 miles

McCarran Child Development Center

1.03 miles

Saint Viator Catholic Elementary School

1.07 miles
Sekuritie Child Care LLC

3.57 miles

La Petite Academy

3.84 miles

Childtime

4.03 miles

La Petite Academy

5.53 miles

KinderCare

5.71 miles

Children's Choice Learning Center

5.88 miles

DJ's Christian Daycare

6.94 miles

La Petite Academy

9.98 miles
Contact Listing Broker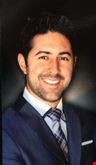 Ryan Misaresh
Simply Vegas Real Estate
LEED AP