1892777
ea9586b9-b931-49e1-8a1e-c372722c547b
681 NW 108 ST Listing Details & Market Data
681 NW 108th St, Miami, FL 33168
For Sale

$1,950,000

Property Type

Industrial - Flex - Industrial

Property Size

7,912 SF

Lot Size

0.26 Acre

Date Updated

Dec 17, 2021
Free standing building, 2 floors. Top floor consists of offices and professional areas. Bottom consists of billboard and banner manufacturing and painting. 2 Main rooms, currently designed for banner production. Enclosed yard with 20 ft rolling gate.
read more
read less
Want more info on this listing?
Reach out to the broker for more info on lease terms and amenities
False
Location
Walk Score ®

Very Walkable (74)

Bike Score ®

Bikeable (52)
City

Miami, FL

Neighborhood

Miami Shores

Zip Code

33168

Market

Miami
Points of Interest
Transportation
Fuel station
Parking
Stores
Dr. Martin Luther King, Jr.
3.48 miles
Metrorail Transfer
3.66 miles
Tri-Rail Transfer
3.69 miles
Earlington Heights
4.43 miles
Opa-Locka Park and Ride
3.29 miles
PARADISE PLAZA GARAGE
4.26 miles
CITY VIEW GARAGE
4.38 miles
PALM COURT GARAGE
4.41 miles
Municipal Garage
4.88 miles
AC2 Loading Area Parking Lot
4.95 miles
Bayview Parking Lot
4.97 miles
El Presidente Supermarket
1.84 miles
Tropical Supermarket
2.25 miles
Whole Foods Market
2.90 miles
Contacts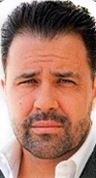 Agustin Duarte
RE/MAX 360 Real Estate
(305) 605-0360
Contact Listing Broker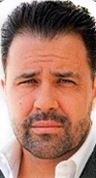 Agustin Duarte
RE/MAX 360 Real Estate
(305) 605-0360